Famiee Project
Democratize Family Formation
What we do
Today, millions of people including LGBTQ individuals do not enjoy services, benefits, and rights offered to families because their relationships are not legally recognized as a family.

Famiee strives to help solve this challenge by:
(1) issuing blockchain-based family certificates to those in diverse forms of committed, familial relationships and (2) encouraging companies and organizations to accept the certificates and recognize them as families.
Background
1) Legal definitions of a married couple and a family exclude many different types of familial relationships. For example, same-sex marriage is still not legal in 169 countries as of May, 2021, and 80% of the world's population lives in countries where neither same-sex marriage nor a civil union is recognized.
2) When a couple or a family is not legally recognized, access to everyday and important services is limited. These services often include:
-Life Insurance: beneficiary assignment
-Banking: cosigning a mortgage loan, opening a joint account
-Healthcare: hospital visitation, consenting for emergency procedures, access to death certificates
-Airlines: mileage transfer
-Housing: access to public housing for families
-Employee benefits: spousal and family allowances, family and parental leaves
-Others: inheritance, parental authority, surviving spouses' benefits, etc.
Product
How Famiee's family certificate works: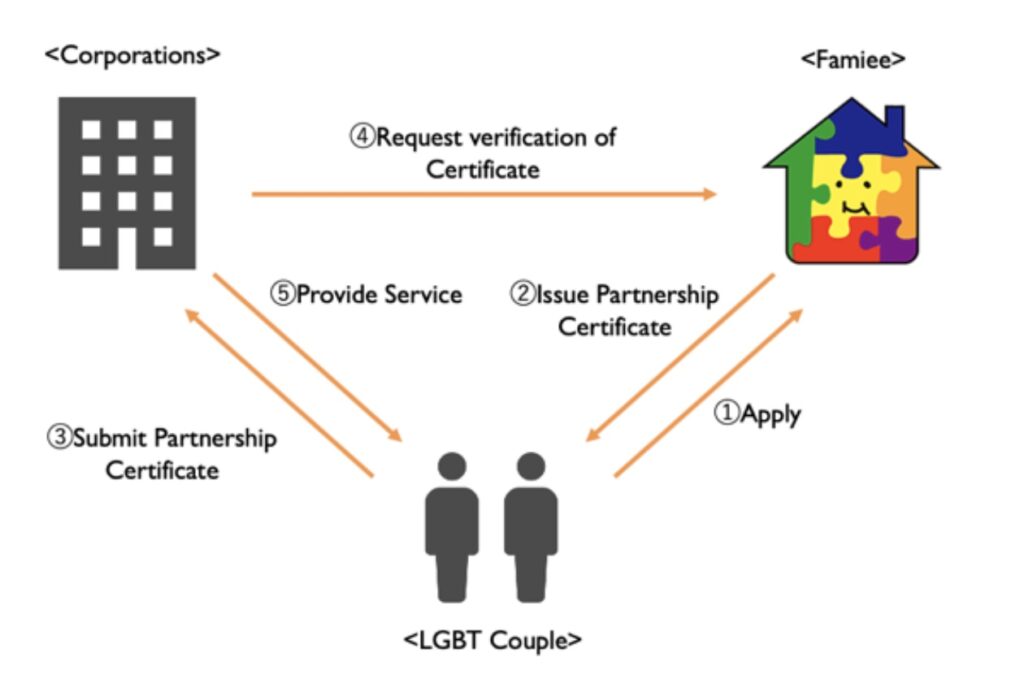 Sample of family certificate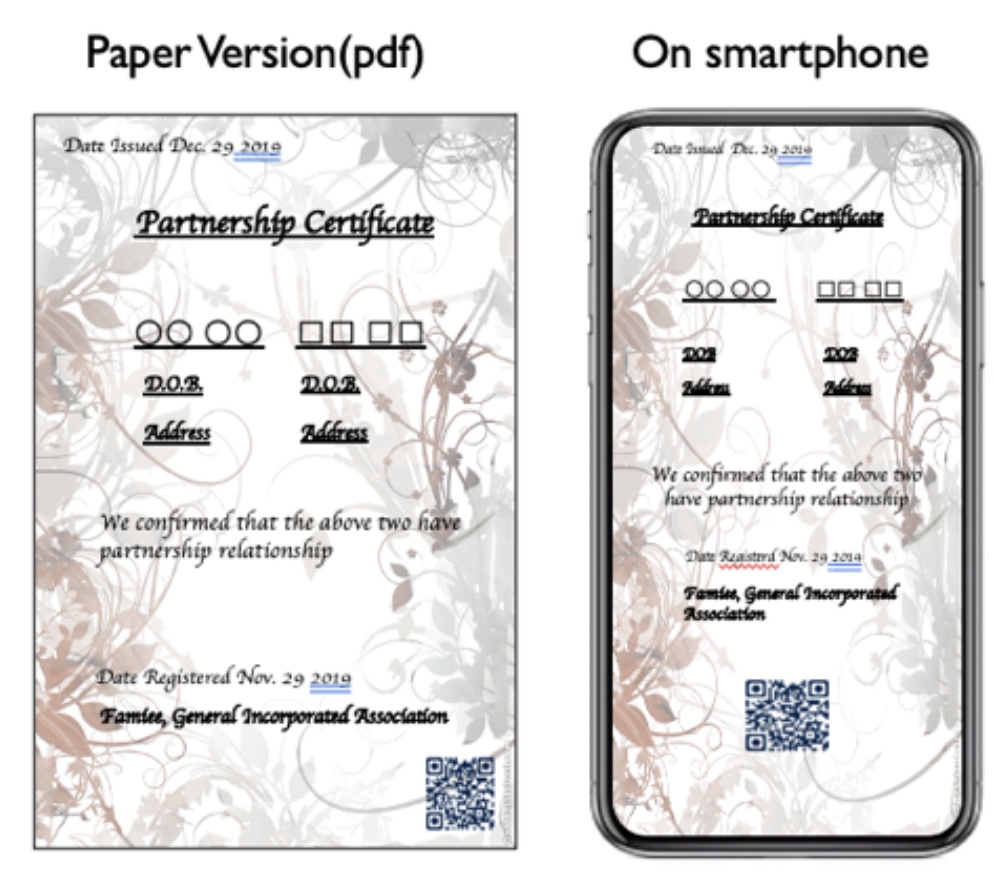 Partners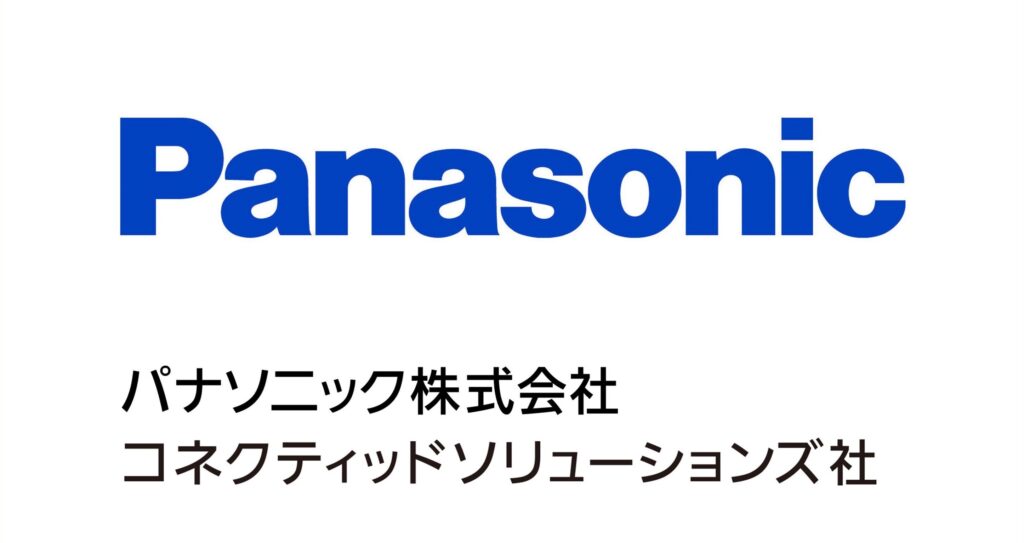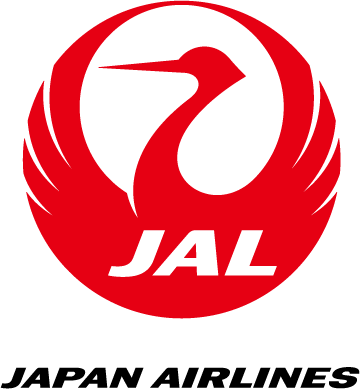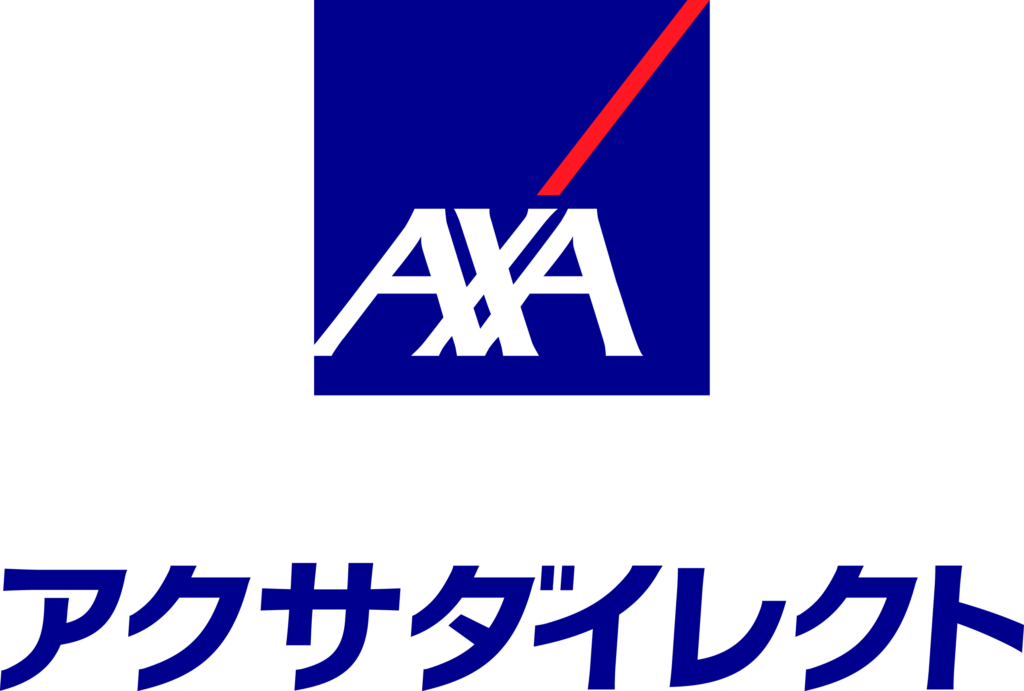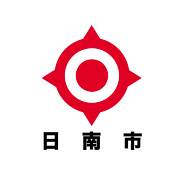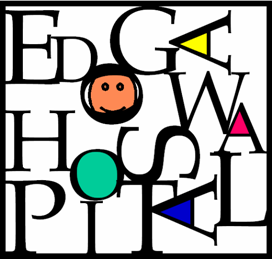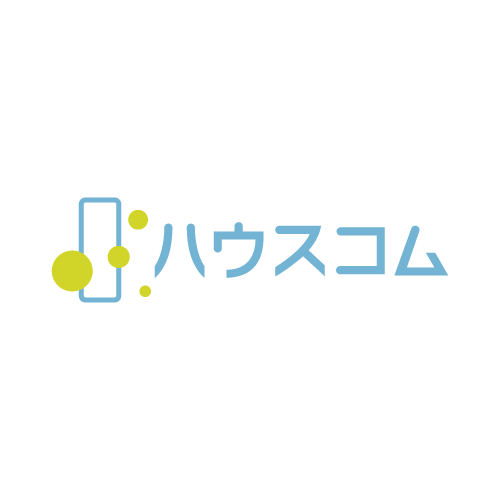 Roadmap
Milestones met
-Feb. 2019 Famiee launched
-Feb. 2021 Japanese iOS app released and the first certificate issued in February, 2021
-Currently accepted by over 540 companies, hospitals, municipalities
Future plans
-English iOS app
-Japanese and English Android app
-Engage new partners in Japan and beyond
Help wanted
-Fundraising
-Partner Engagement
-Volunteers (operations, business development, PR, planning & strategy, application development, partnerships)
FAQ
Do I need to be a Japanese citizen to use Famiee's service?

No, anyone living in Japan can apply, regardless of his/her citizenship. But the present version of the app has its interface only in Japanese.
Does Famiee issue family certificates to heterosexual couples?

Famiee plans to issue certificates to heterosexual couples in the future.
What kinds of documents do I need in the application process?

1. One of these. Japanese drivers license / passport / basic resident register card with photo, individual number card, residence card
2. Family registry, only for Japanese
3. Affidavit of Competency to Marry
How does Famiee handle my personal information?

-Protecting your privacy and personal information is Famiee's top priority.
-Once you input your personal information, Famiee checks your identity via TrustDock, an e-KYC provider.
-Once TrustDock verifies your identity and once Famiee issues a family certificate to you, both Famiee and TrustDock delete all your personal information and do not keep it.
-The information written on your family certificate is only saved in your smartphone and your iCloud storage that you manage.
-For additional details, please refer to Famiee's privacy policy at https://www.famiee.com/privacypolicy.
Does my partner have to be living with me?

No, he/she does not have to be living with you to use Famiee's service.
Where can I get my "Affidavit of Competency to Marry"?

If you are a Japanese citizen, you can apply for an Affidavit of Competency to Marrysingle certificate at the government office of your permanent residence.
If you are not a Japanese citizen, you can apply for a Certification of Legal Capacity to Contract Marriage at a Japanese embassy or consulate in your home country. However, the Certification is not issued in certain countries, in which case Famiee cannot issue a family certificate at this time.
Why do I need to submit my Affidavit of Competency to Marry in addition to my family register?

Famiee needs your single certificate, as partner service providers cannot confirm that you are not legally married from your family register.
Can I choose my own name or use my nickname?

You can choose your preferred first name. The certificate can show either your chosen name only or both your chosen name and your legal name. Some partner service providers require a certificate with your legal name.
How long does it take Famiee to issue a family certificate once I apply?

If all your documents are complete and no additional information is required, your family certificate will be issued within 24 hours.
Can I apply for a family certificate via an Android app?

Currently, the Famiee app is available only on iOS. However, Famiee plans to deploy an Android app once additional funding is secured.
Do Famiee's family certificates expire?

No. However, some partner service providers require that you have recently confirmed your continued relationship status. In such cases, you can elect to "confirm your relationship status" in the Famiee app, and you will receive a certificate with an updated date.
How do I resolve my partnership or familial relationship?

From the main menu in the Famiee app, you can choose to resolve the relationship. The Famiee app will ask you and your partner to sign in order to proceed.
After I resolve my partnership or familial relationship, can I apply for a certificate with someone else?

Yes, you can.
What happens to my family certificate if I uninstall the Famiee app or lose my smartphone after I receive my family certificate?

You can find your family certificate after reinstalling the Famiee app and signing in using the same Apple ID.
How can I stop using Famiee's service?

You can do so by deleting both the Famiee app from your smartphone and its data on iCloud. To delete Famiee's data on iCloud, follow these steps:
-Settings
-Tap on your name
-iCloud
-Manage Storage
-Famiee
-Delete Data
Please note that your family certificate can no longer be recovered once you elect to delete the data. You will need to register as a new user to use Famiee's service again.
What happens if Famiee stops its operations?

-You can continue to use Famiee's family certificate that has been issued to you.
-No new applications would be accepted.
-You may no longer confirm your continued relationship status or resolve your relationship status.
-Famiee would encourage and support an organization to take over Famiee's service by publishing its code base.